Fire Suppression

Fire Sprinkler & Suppressions Systems
Design | Fabrication | Installation | Inspection
Fire Suppression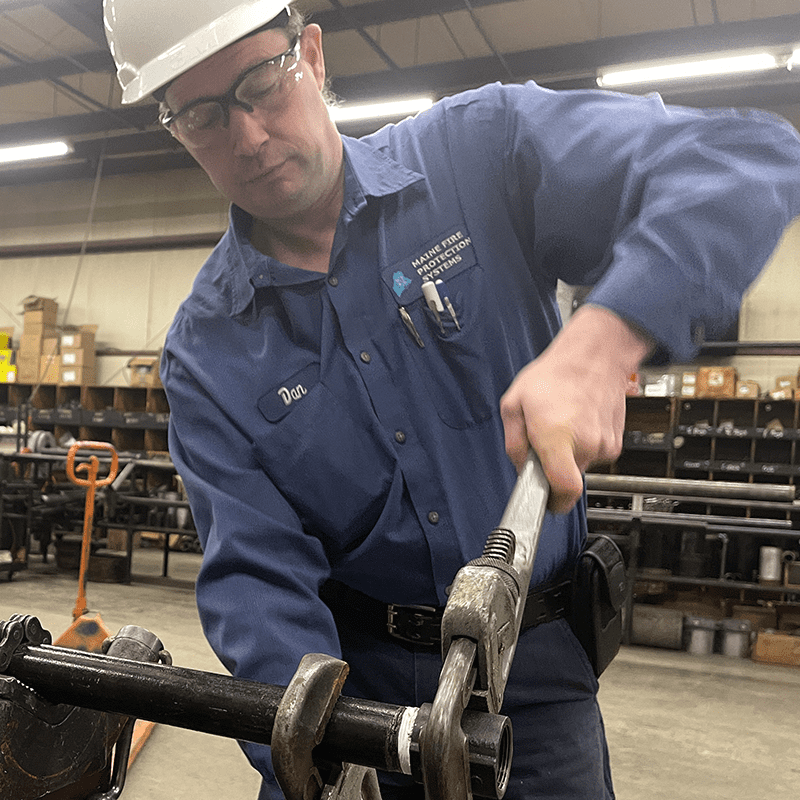 Fabrication & Installation
Our team is experienced in building, installing, inspecting, and servicing a variety systems for both commercial and residential needs, including:
Dry Systems
Wet Systems
Anti-Freeze Systems
Clean Agent Systems
All Hazards
Engineered & Designed On Site
Maine Fire Protection Systems has an in-house team of certified, licensed design engineers. Our experience and expertise include:
NICET certified
UMaine School of Engineering Graduates
State licensed RMS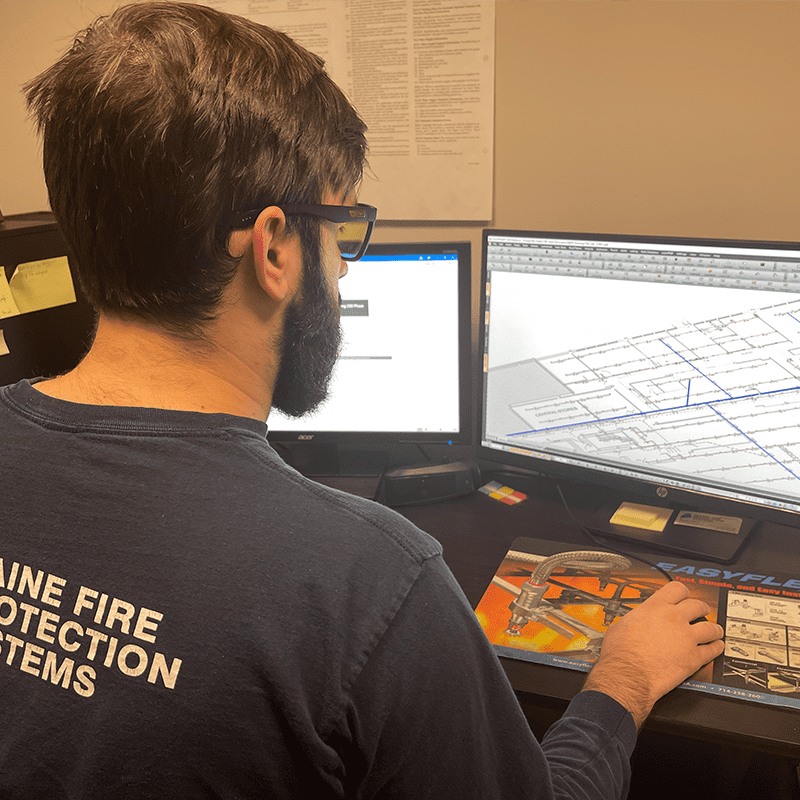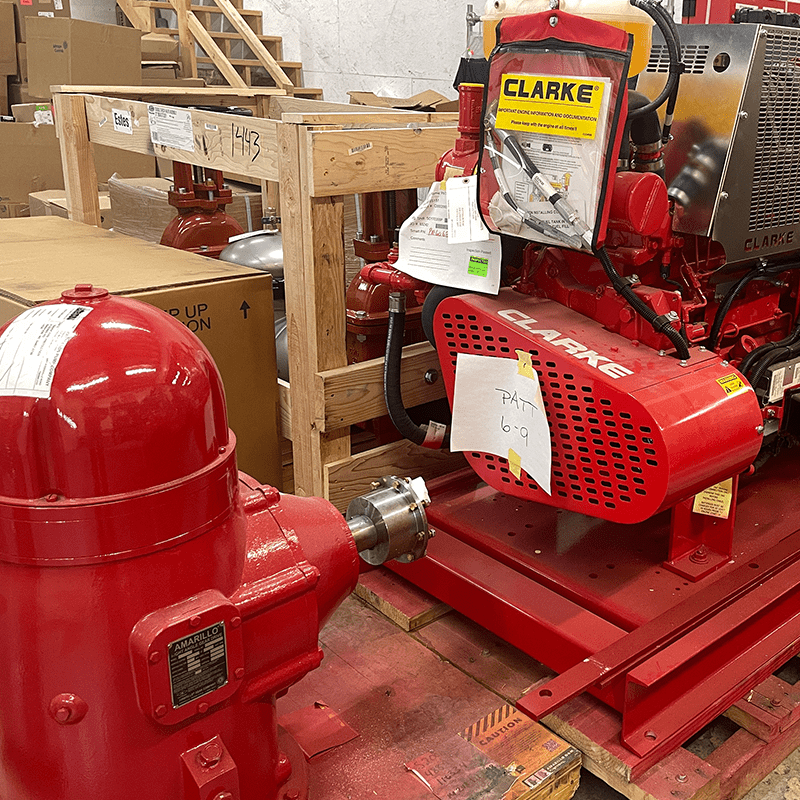 Fire Pumps
Maine Fire Protection Systems designs and installs fire pumps for fire protection systems in both vertical and horizontal configurations, as well as deep well systems.
Electric or diesel-powered
Controllers
Flow meters
Test headers and valves
Back Flow Prevention
We are licensed black flow inspectors and can provide annual service and inspections for the smallest residential to the largest commercial needs.